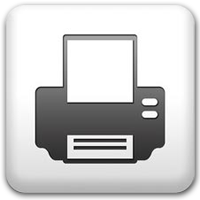 সর্ব-শেষ হাল-নাগাদ: ৬ অক্টোবর ২০১৫
---
Heartiest Congratulations
from Department of ICT
to the
Honorable Prime Minister of Bangladesh
Sheikh Hasina
On being awarded the height honor by UNEP
"Champions of the Earth" Award 2015
The United Nations Environment Program (UNEP) has recognized Bangladesh Prime Minister Sheikh Hasina's outstanding achievements in the field of the environment and sustainable development by naming her as one of the 2015 "Champions of the Earth".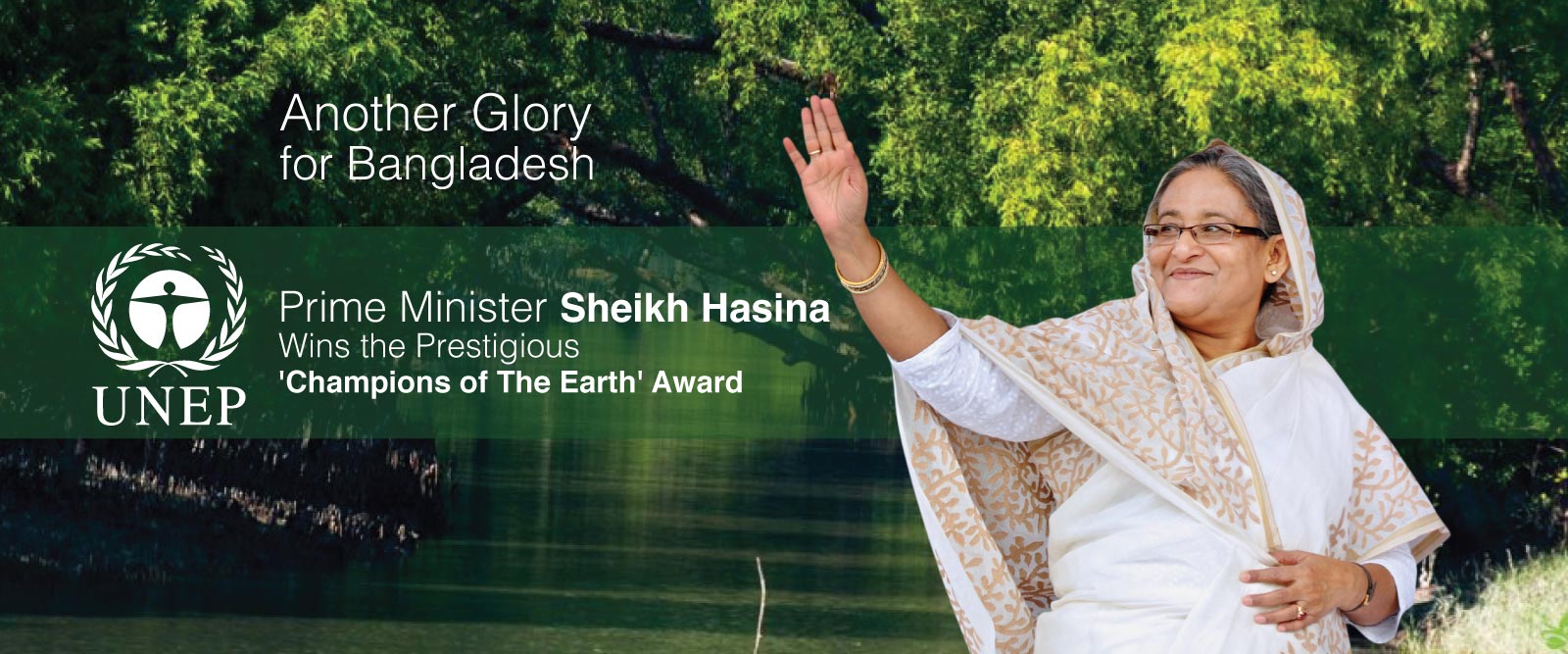 Prime Minister Sheikh Hasina has been awarded in the Policy Leadership category. According to UNEP, she has been chosen due to her commitment to integrating environmental concerns into policy-making as the Prime Minister of Bangladesh and ensuring that Bangladesh takes bold and far reaching initiatives on environment and sustainability.
The "Bangladesh Climate Change Strategy and Action Plan of 2009", which made Bangladesh the first developing country to frame such a coordinated action plan. Bangladesh is also the first country to set up its own Climate Change Trust Fund supported by nearly US$300 million of domestic resources from 2009-2012. Her government currently earmarks 6-7 per cent of its annual budget – some US$ 1 billion - on climate change adaptation
Prime Minister Sheikh Hasina's policies on forestry has increased forest cover by almost 10% in 10 years. She has invested considerable efforts to create awareness among the public of the many benefits forestation brings, including protection against extreme weather events. UNEP has also particularly mentioned her efforts to protect the Sundarbans and enacting laws on the environment, such as instructing brick kiln operators to convert to clean technologies or face legal action
মাননীয় প্রধানমন্ত্রীর আইসিটি বিষয়ক মাননীয় উপদেষ্টা

জনাব সজীব ওয়াজেদ
মাননীয় প্রতিমন্ত্রী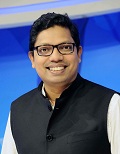 জুনাইদ আহমেদ পলক, এমপি ...
সিনিয়র সচিব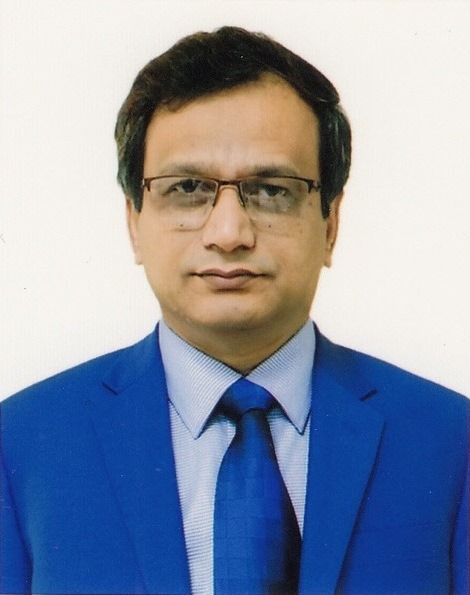 জনাব এন এম জিয়াউল আলম পিএএ
...
মহাপরিচালক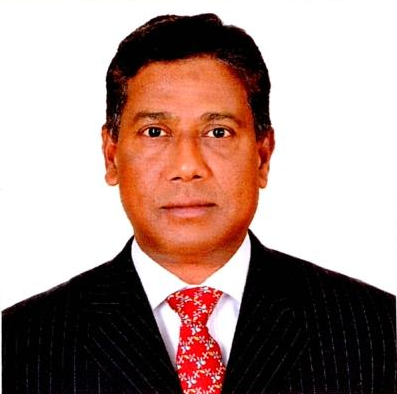 জনাব এ. বি. এম. আরশাদ হোসেন ...
সর্বমোট হিট সংখ্যা
100000
জরুরি হটলাইন
ডিজিটাল বাংলাদেশ দিবস ২০১৯ - সংগীত ভিডিও
পাবলিক সেক্টর ইনোভেশন একটি দেশের রূপান্তর
ইনোভেশন কর্নার